Easter is nearly upon us and if you're on a holiday trip this Easter in Belgium with the kids we've got some ideas that all the family will love. Whether you've got young children or teenagers, Belgium has plenty on offer to keep everyone entertained. To see even more of this fascinating country why not hire a car?
1- Go on an Easter egg hunt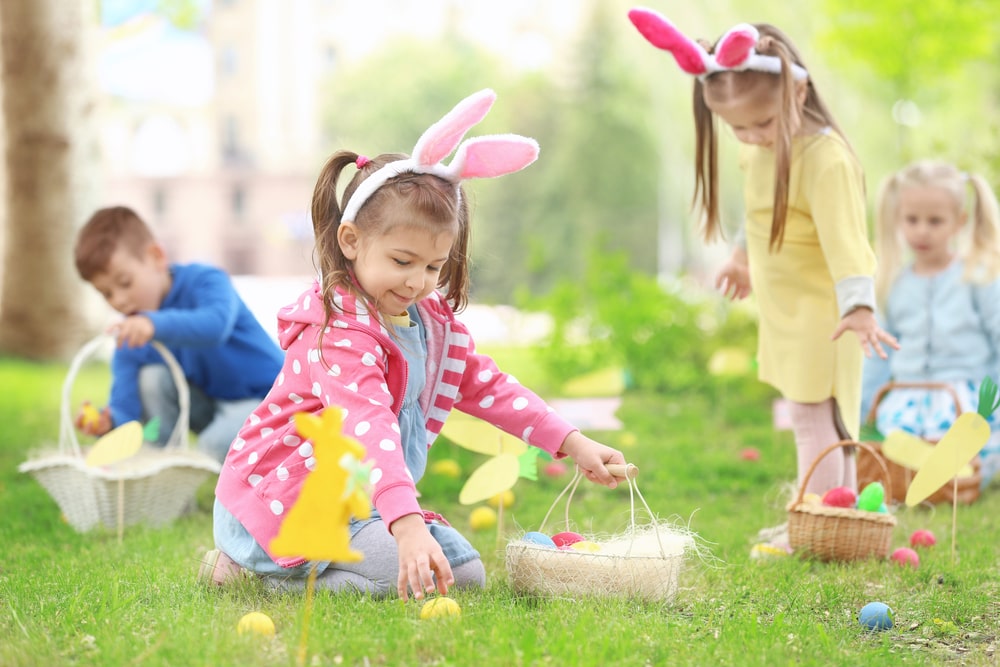 The Belgian tradition is that the Easter bells deliver the Easter eggs. The story is the bells vanish before Easter and return with chocolate and eggs on Easter morning. Of course, Belgian Easter eggs are delicious, as is all Belgian chocolate! Most towns hold an Easter egg hunt that the children can join in., You can organise an egg hunt for family and friends in your garden, followed by a traditional Easter lunch of lamb, asparagus and potatoes.
2- Theme parks for all ages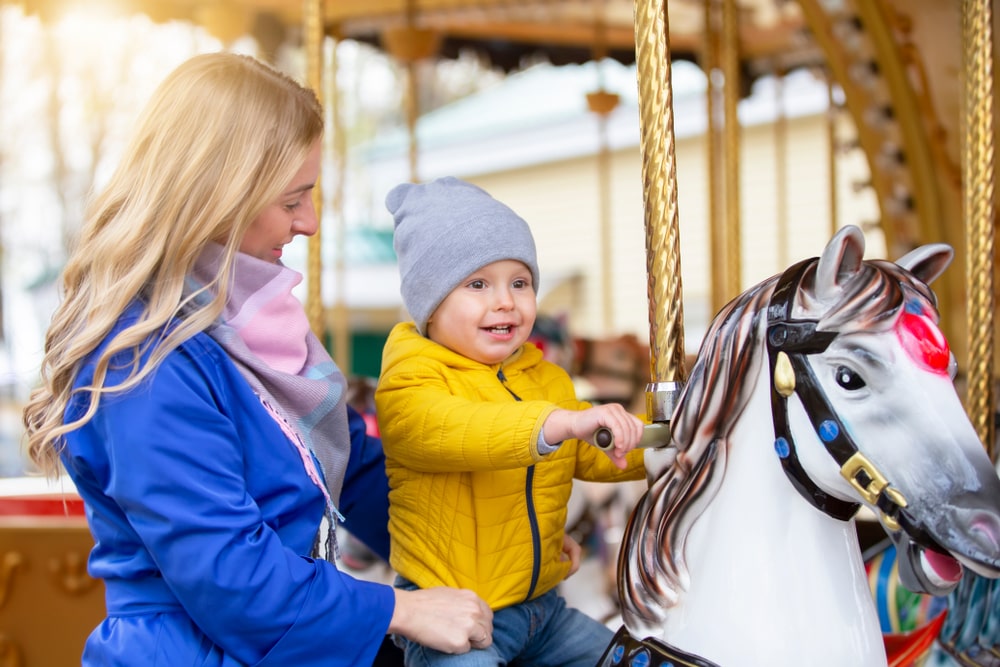 3- Explore the caves of Grotte de Han
For an adventurous day out at Easter, the Grotte de Han caves in Wallonia are a fascinating place to explore. Known as some of the most beautiful caves in Europe, all the family will enjoy learning about the history of these breathtaking caves. An underground river, amazing rock formations and a stunning mix of colours make these caves an essential visit on an Easter break in Belgium. Above ground is the 250-hectare wildlife park that's home to bears, bison, wolves, lynx and wolverines. Take a safari tour of the park on foot or by bus and see some of Europe's most endangered species.
4- We're going to the zoo!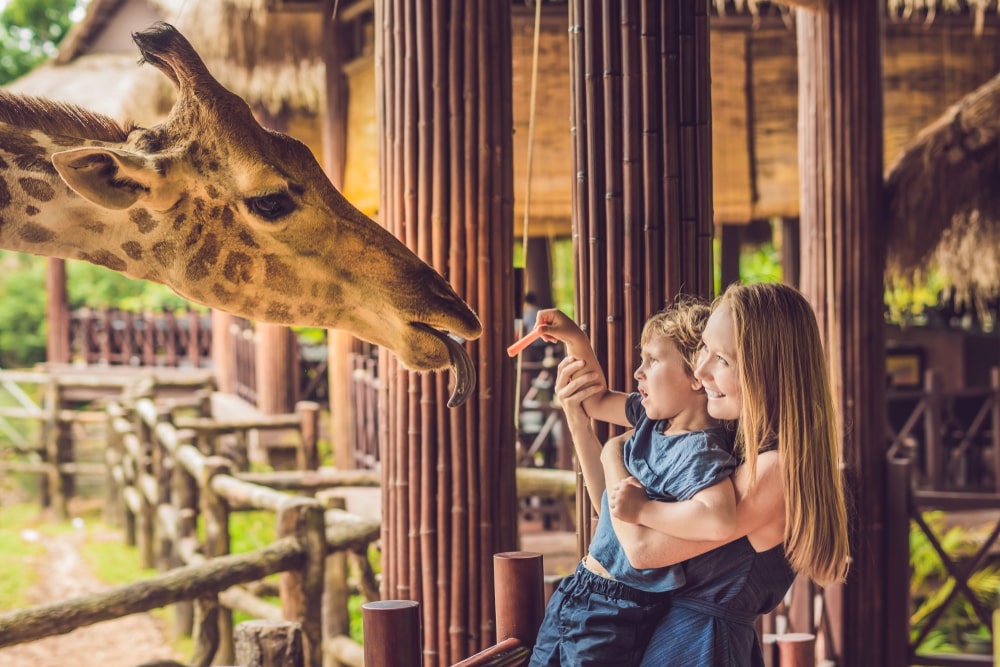 Zoos are always a favourite with the kids and a great place for Easter activities with the kids. Belgium has several zoos to visit: Antwerp Zoo, Pairi Daiza in Wallonia, Le Monde Sauvage, Planckendael Zoo near Brussels… and many more. Which one will you choose? If you've rented a car and your kids are animal lovers you can visit more than one zoo or wildlife park on your Easter break in Belgium.
Kids of all ages will love a trip to a zoo. Younger children can see the animals up close and pet them while the older kids can discover the animals of the world, their history and their habitats. Most zoos and animal parks have play areas for kids too, so they can run free while mum and dad watch and enjoy a well-deserved cup of Belgian hot chocolate.
5- Tempt your tastebuds with a visit to Chocolate Nation
On the subject of chocolate, for which Belgium is famous, a trip to Chocolate Nation will delight the whole family. Located in the centre of Antwerp, this museum is heaven for chocolate lovers. Taste different varieties of chocolate, see how chocolate is made and learn why this Belgian delicacy is renowned throughout the world.
If you have older kids why not book a chocolate-making workshop for the whole family and create your own mouth-watering chocolates? Of course, no visit is complete without a visit to the chocolate shop, where you can purchase a wide variety of authentic Belgian chocolates to serve at the Easter breakfast table. Who couldn´t refuse Belgian chocolate for breakfast?
6- Head to the beach in Belgium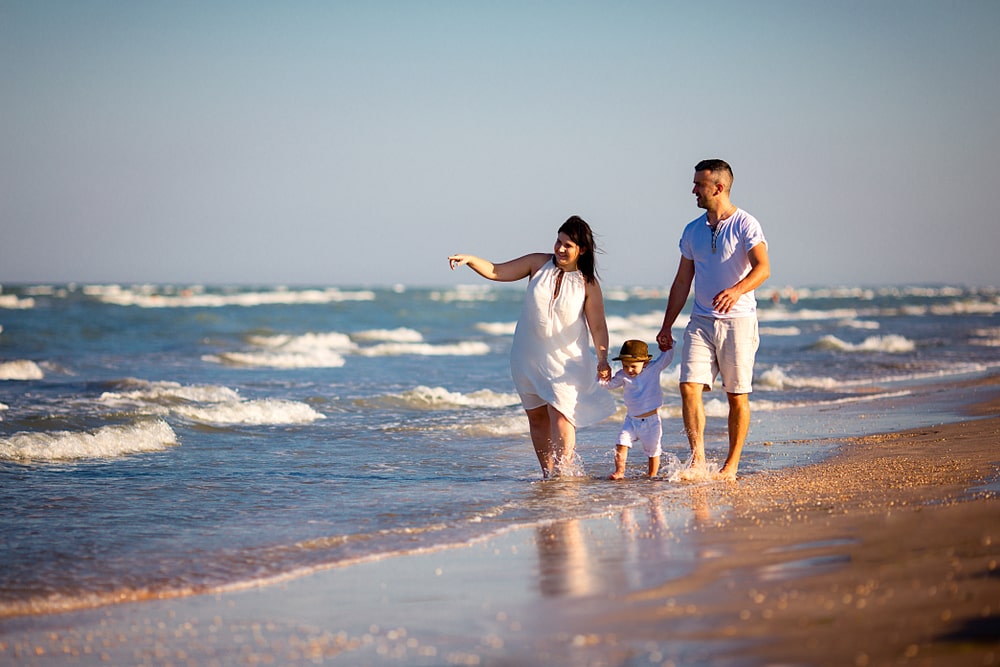 If you're searching for something to do in Belgium this Easter you'll find a selection of sandy beaches to visit. Either use your hire car to visit more than one beach in a day or take the coastal tram. The beaches of Ostend offer something for everyone, including open spaces for the kids to play in on Groot Strand,  Sportstrand Beach where you can fly a kite and surf or the dunes of Raversijde Beach.
Family-friendly beaches in Belgium include Duinbergen Beach, Blankenberge Beach and De Panne Beach (which often hosts activities for kids). After a morning on the sand and in the sea explore the nearby towns, where you'll find bars and restaurants to lunch at, boardwalks to stroll along and pretty harbours to watch the boats. 
Belgium is one of the undiscovered places to visit in Europe during Easter, yet offers just as much as any Mediterranean resort, without the crowds.