Our guide to packing & loading
Loading a truck might seem stressful, but with our helpful guide you can be confident in loading your van efficiently to make the best use of the space and avoid the need for multiple trips. Here's how to optimise the space, avoid breakages, and help make your move as easy as possible.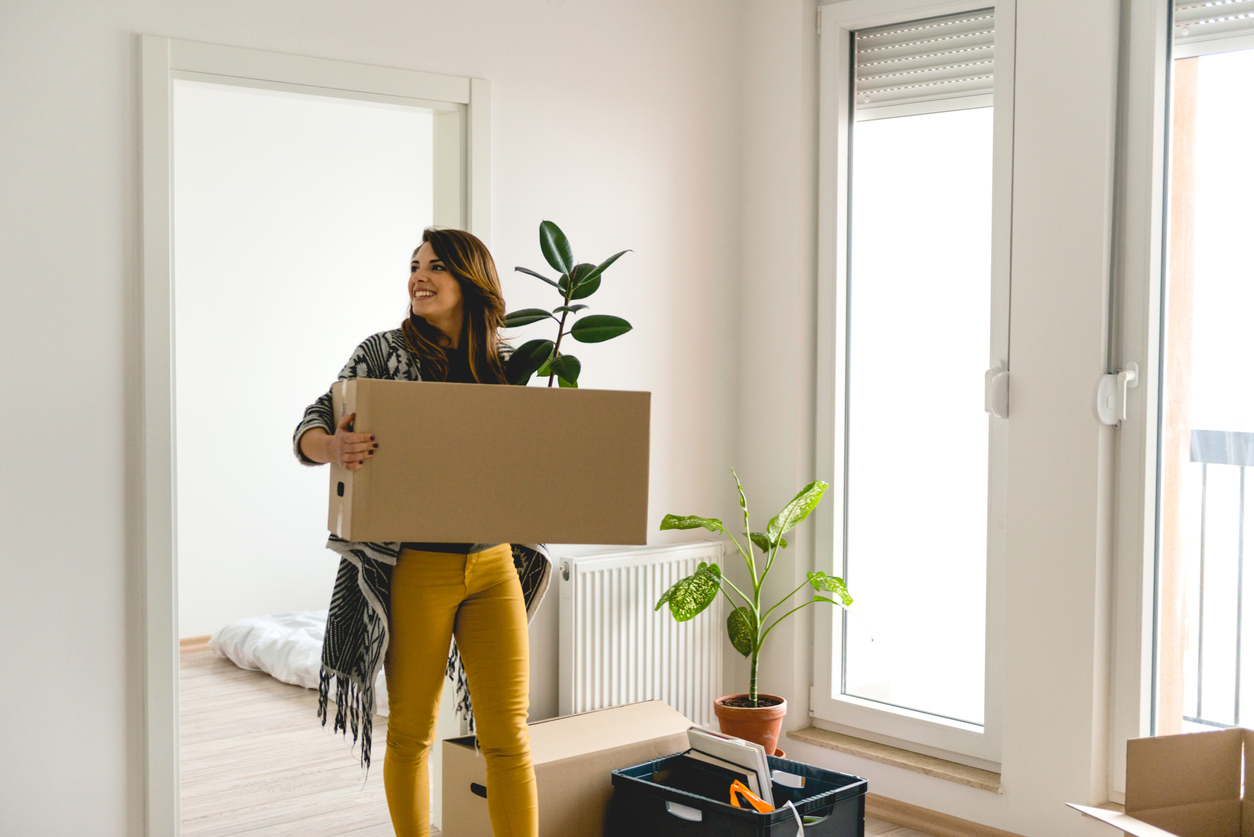 Large appliances and white goods
The first items to go on board will be your large appliances and whitegoods. These large items will form a foundation for you to pack your belongings around, and are shaped perfectly and sturdy enough for boxes to go on top.
Be sure to completely defrost your refrigerator and drain your washing machine to avoid any unwanted water damage.
Once your appliances are loaded onto your truck, carefully wrap them in moving pads and strap them in nice and tight to avoid any movement whatsoever.
Packing boxes
Packing boxes are ideal for getting the best use of the space in your van.
After you have loaded your large appliances, next stack your packing boxes evenly from the floor to the ceiling of the van, starting with the heaviest boxes first and using your appliances as a base where necessary. This will not only make efficient use of the space, but will also ensure there is no room for items to shift around during transit.
If you find that there are gaps that can't be filled with packing boxes, use these spaces to pack your smaller belongings and soft items such as cushions and duvets.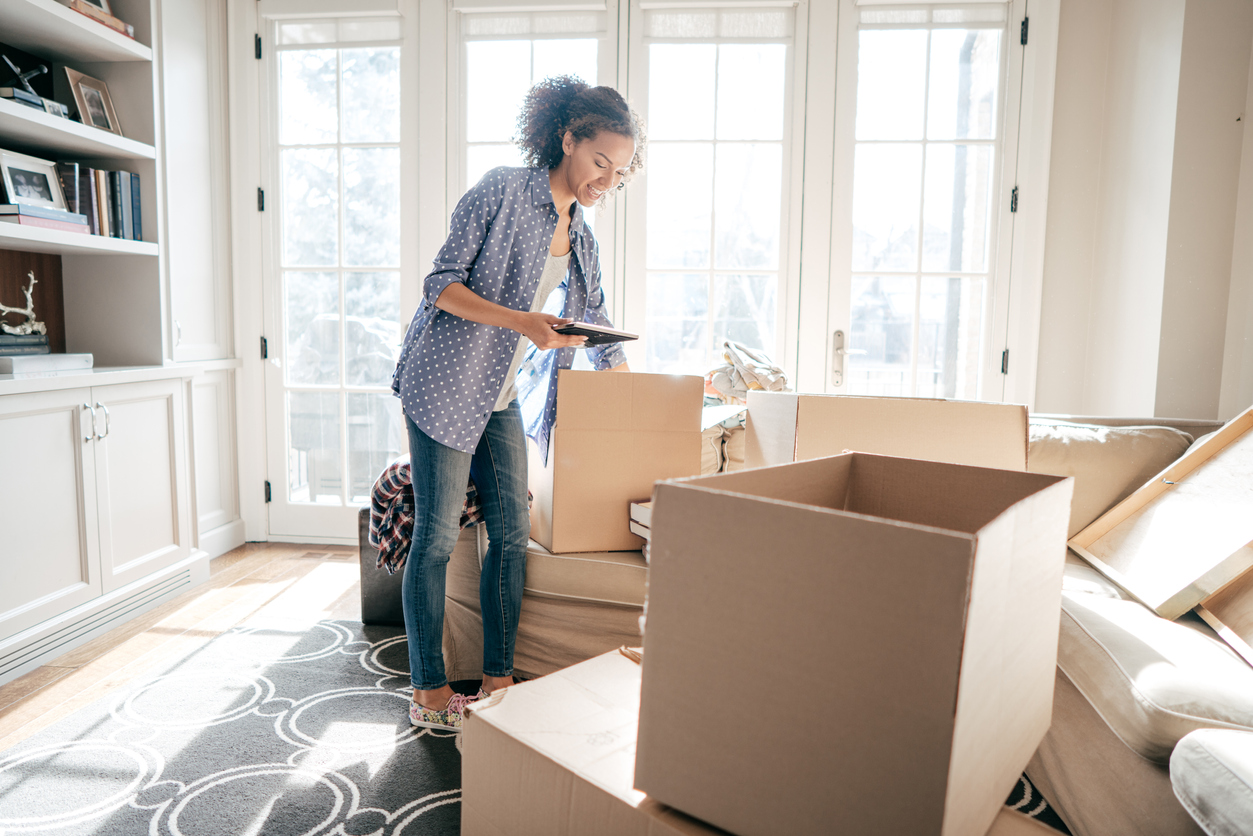 Large and heavy furniture
Once you have your packing boxes stacked evenly, it's time to start loading your heavy furniture on board. To avoid wasting space, it's important to carefully prepare these items for transport with the use of moving pads and packing straps.
First, place a moving pad across the area where you will be laying your furniture. As you load each item on board, cover it with another moving pad and use packing straps to secure its place.
– Large tables: as a general rule, if an item can be disassembled, it's best to do so before packing it onto the truck. This will not only save you space, but will also help to prevent any damage during transit. Simply set the table top on its side, flat against the side of the truck, with any chairs stacked securely nearby.
– Bedframes: continuing with the same method, disassemble the frame and load the headboard upright against the wall.
– Mattresses: load mattresses on board and store vertically against the remaining wall space inside the truck, stacking them side by side. The space between each mattress is ideal for delicate paintings, mirrors and flat screen televisions.
– Sofas: similar to mattresses, pack your sofas vertically against the wall to avoid taking up floor space. Use cushions to fill any gaps left by other items to avoid unwanted movement during transport.
– Bookcases: remove all books, secure all doors with packing tape and carefully load onto the truck to be stored upright.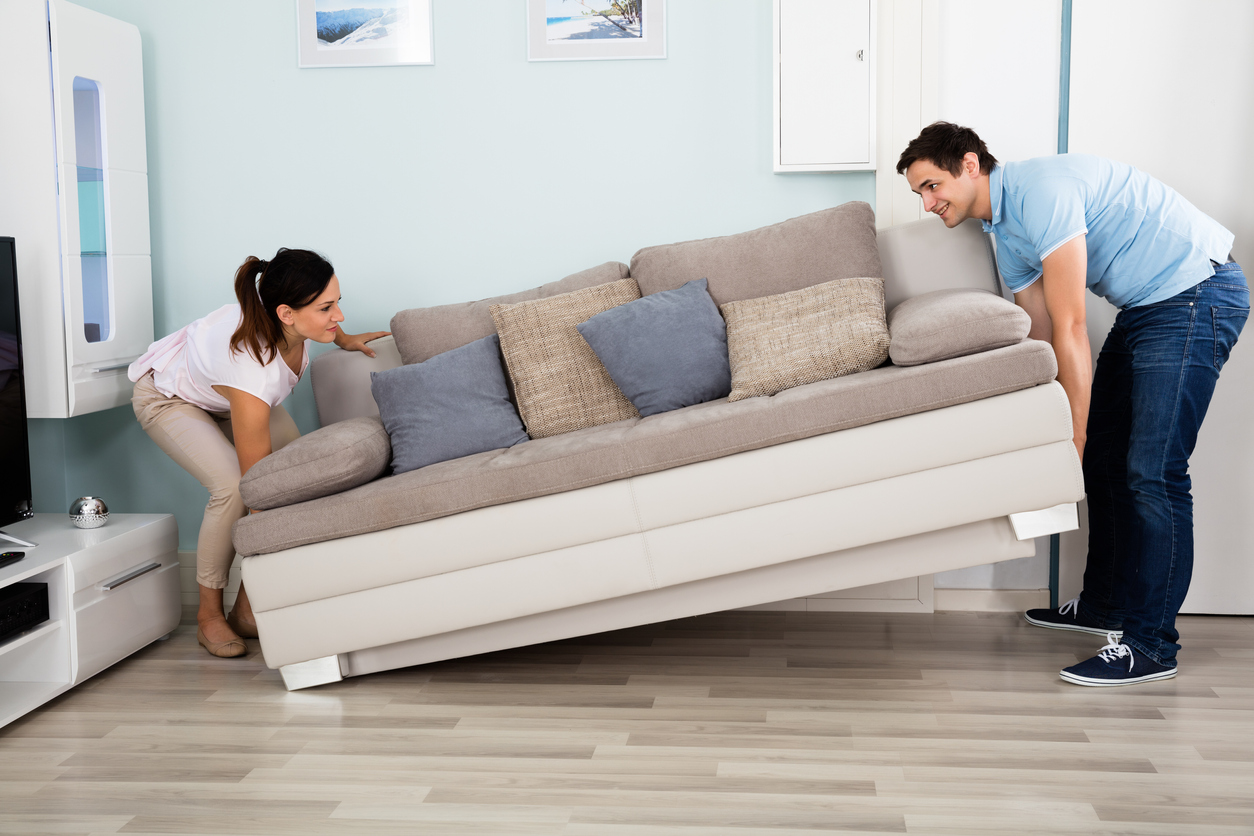 Smaller furniture
Now that the walls are occupied by the larger pieces of furniture, you've got the entire centre of the truck to work with. As these items are delicate and can break more easily than larger items, it's especially important to ensure they are carefully wrapped and secured to avoid any movement during transit.
– Cabinets and wardrobes: begin by removing all drawers and securing them together in stacks. Once drawers are removed, load the base onto the truck, either on its side or vertically, using the least horizontal space possible.
– Small tables: if your small tables can be disassembled, then do so and pack them similarly to your larger tables. If they can't, load them into the truck and use the space beneath the table top to store smaller boxes.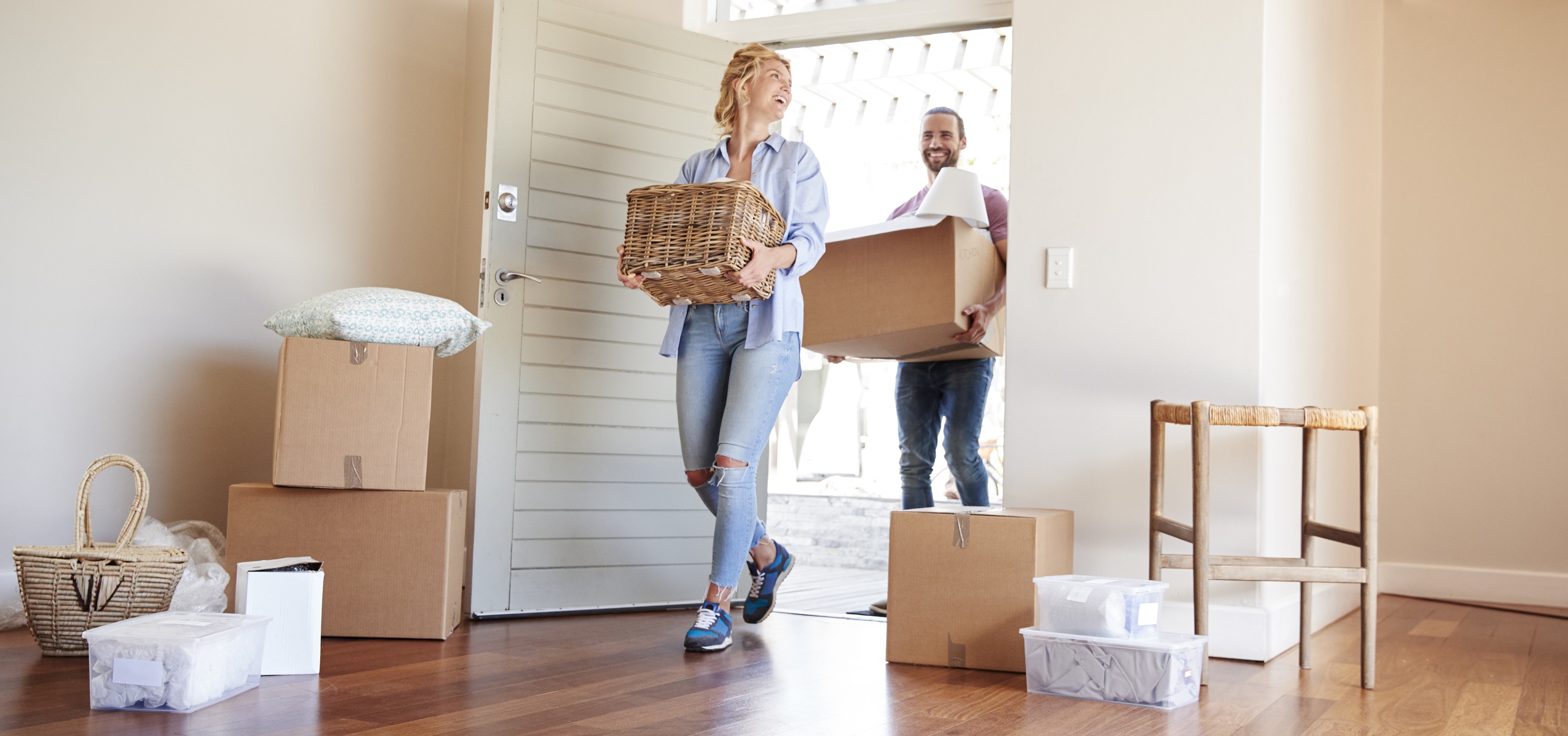 NOW YOU'RE READY TO GO!
Once you've loaded all your belongings on board, double check that everything is secured with straps and that all delicate items are covered with moving pads. Once you finish unpacking at your new home, simply return your one-way truck hire to your closest Europcar station.