This multi-lingual, welcoming European treasure may be small but it's packed full of things to see and do for all ages. Museums, art, architecture, walking, chocolate, beer… Belgium has it all. 
Whether you're visiting for the first time or a seasoned Belgian traveller, there's always something new to discover. And even if you've visited one of these sights before, this summer there'll be far fewer tourists. So why not stir your memories and see what's changed at your favourite destinations in Belgium? 
The beauty of Belgium is its size. You can spend the morning discovering the sights of Brussels and find yourself on the coast or deep in a forest in the afternoon.
If you're planning to discover Belgium in a Europcar rental vehicle it's easy to plan a tour of Belgium as it's so compact.
Do you live in Belgium and think you've seen it all? Check out our favourite top 10 places to visit in Belgium to see if you've missed any!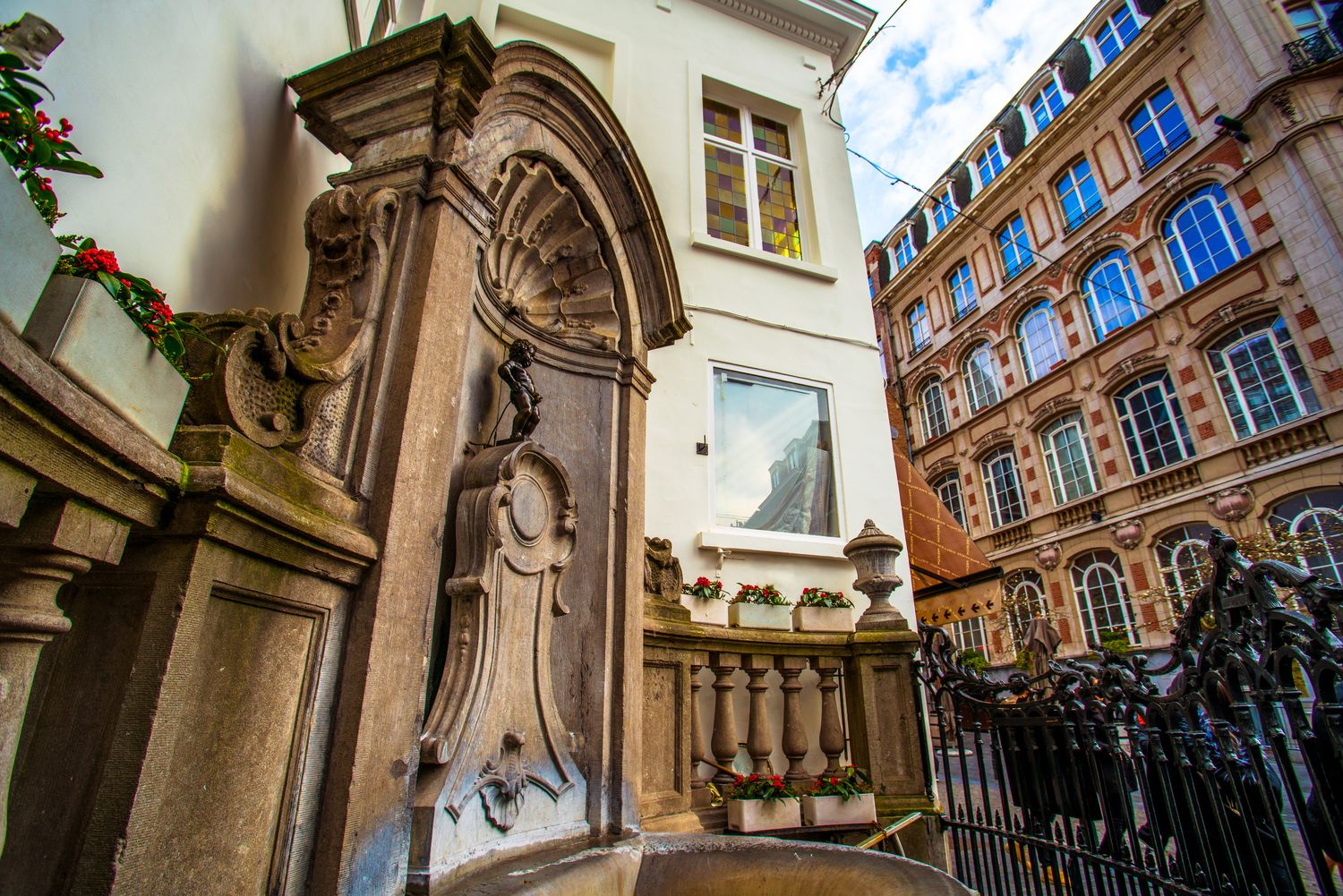 1. Manneken Pis, Brussels – an iconic and unmissable Belgian landmark
You can't visit Brussels without seeing this cute statue. Your kids will love it and won´t realise they're getting a history lesson when they watch the little boy taking a pee! The tiny 2-foot tall Manneken Pis takes pride of place in the old town of Brussels, near the Grand Place. Depending when you visit, he'll either be butt naked or wearing anything from a Santa outfit to an Elvis costume. He even has his own official dresser!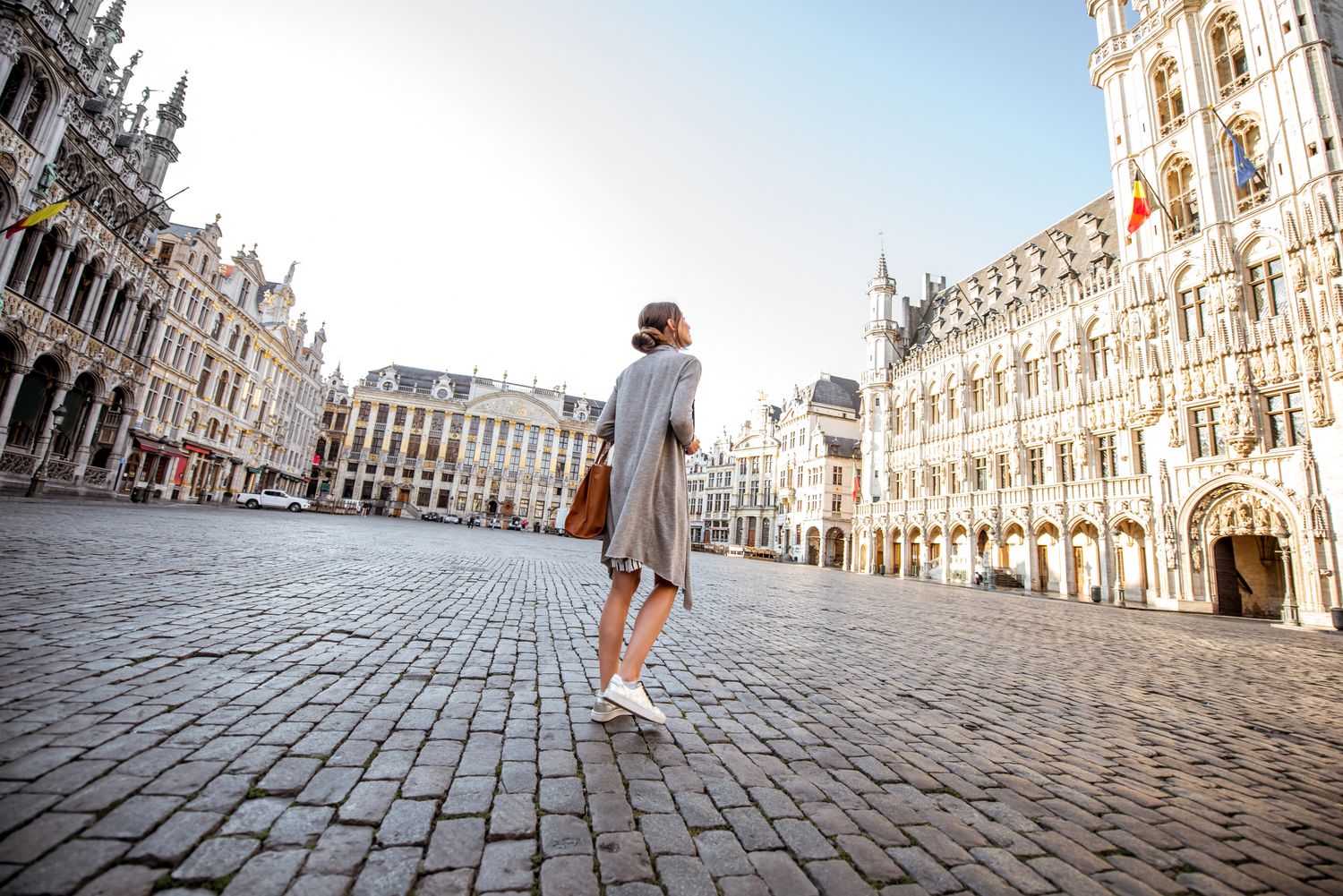 2. The Grand Place will take your breath away
When you enter the hidden square on foot through one of the narrow alleyways you're greeted by an awesome scene. The ancient cobbled square in the centre of Brussels embraces rows of elaborate gold-trimmed guildhalls, the historic city museum, and the 15th century city hall. Do you love shopping? For a little retail therapy with your friends don´t miss the traditional Christmas markets and the year-round early morning flower market.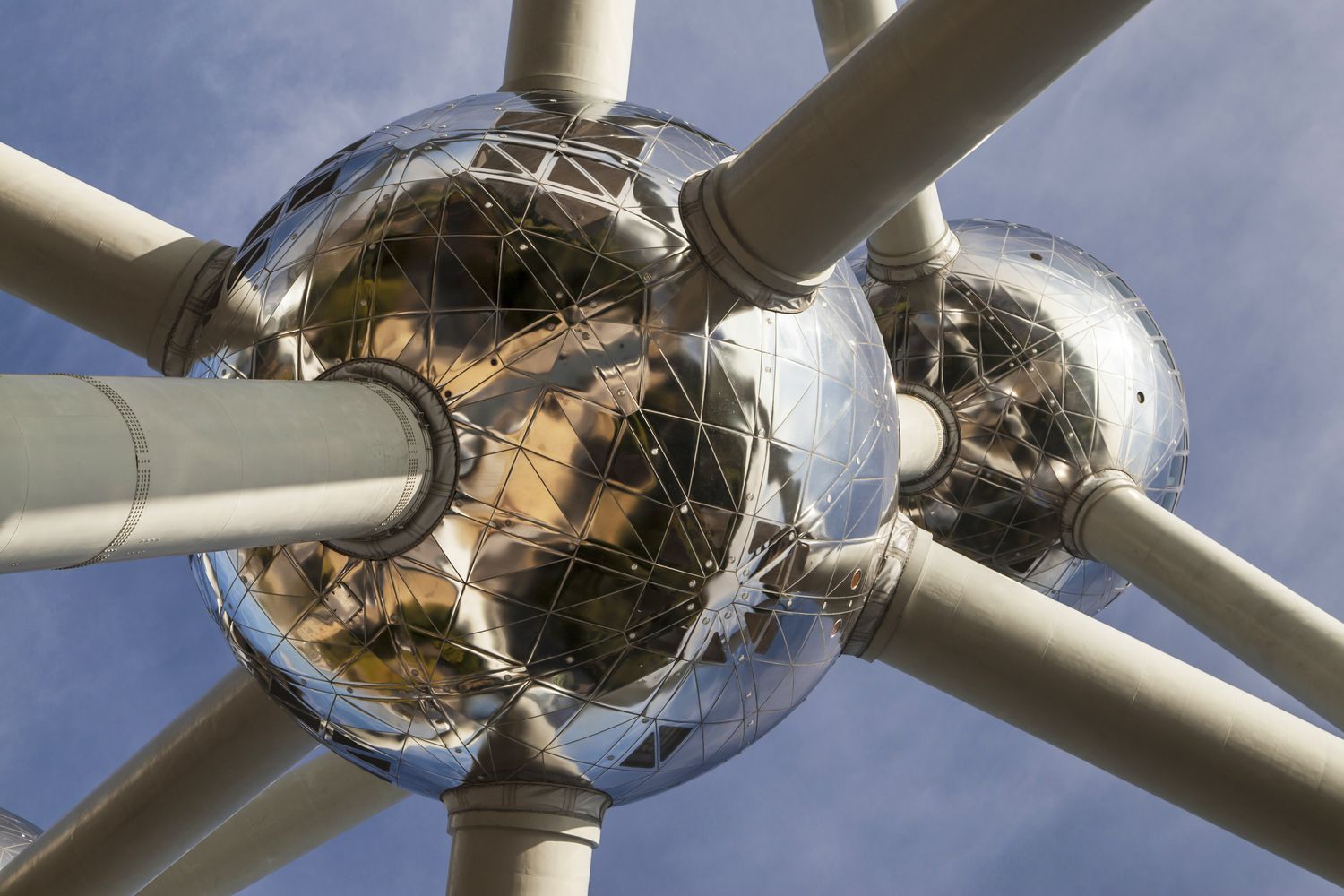 3. The Atomium – striking and intriguing (and a great place for lunch with your kids!)
Located on the Heysel Plateau in Laeke, this amazing structure dominates the Brussels skyline and portrays the magic of science. But you don´t have to be a mad scientist to love the Atomium – there's something for all the family. Keep your kids busy with the eye-catching nine giant steel spheres connected by thin tubes that represent an iron crystal enhanced to 165 billion times its original size. Wow! And for mum and dad, the enchanting walk through the giant metal balls offers panoramic views of this incredible city.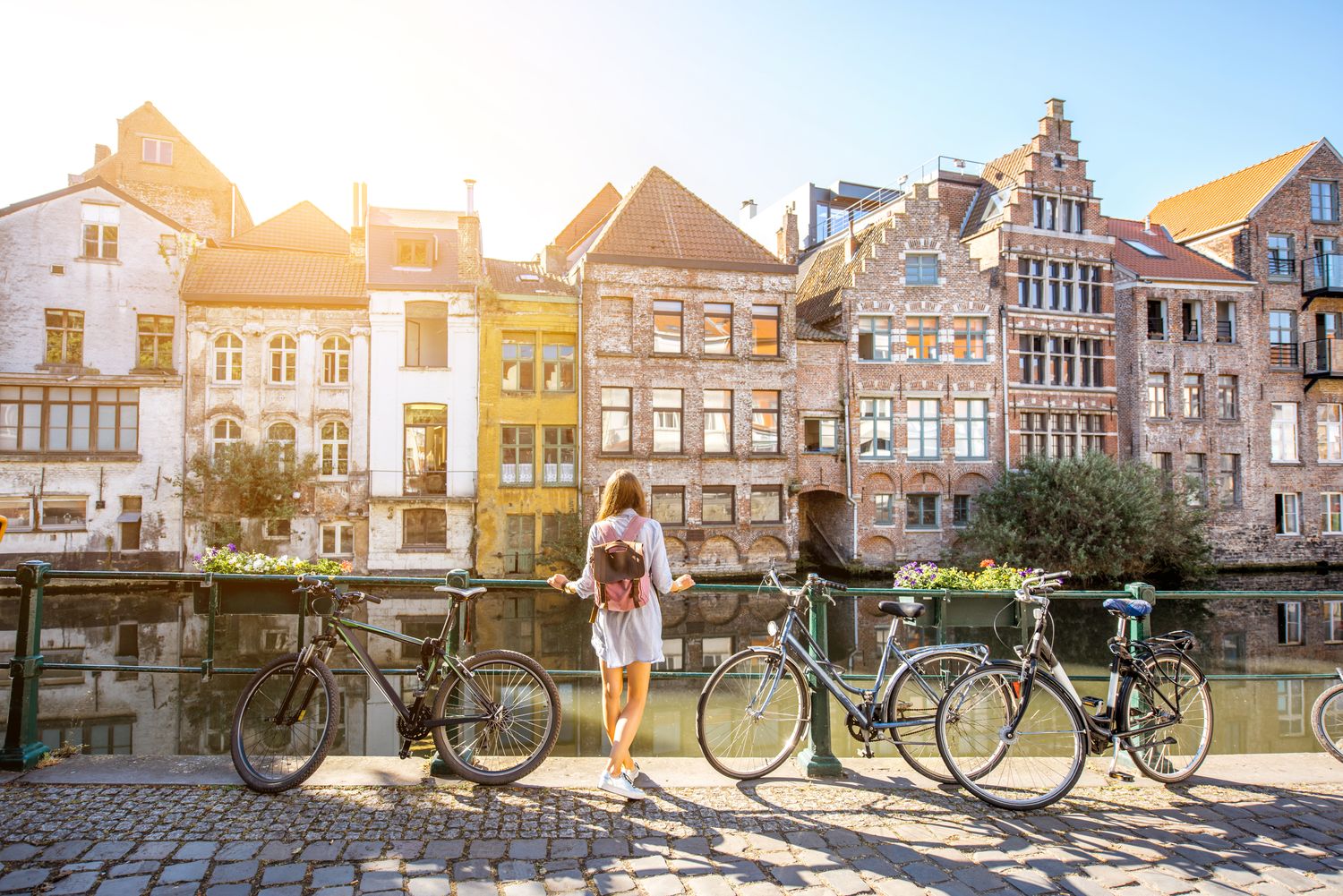 4. Ghent – buzzing and cosmopolitan
Less than an hour from Brussels by car, this small and welcoming city lies in North-West Belgium and offers a wealth of classic architecture, some of Belgium's finest museums and plenty of trendy street cafes. Fancy a beer to share with friends? Belgium is famous for locally brewed craft beers, and where better to sample one (or two!) than Ghent? The best way to see Ghent is on two wheels and there are plenty of places to hire bikes for adults and the younger members of the family. Why not park your hire car on the outskirts and rent a bike for a day?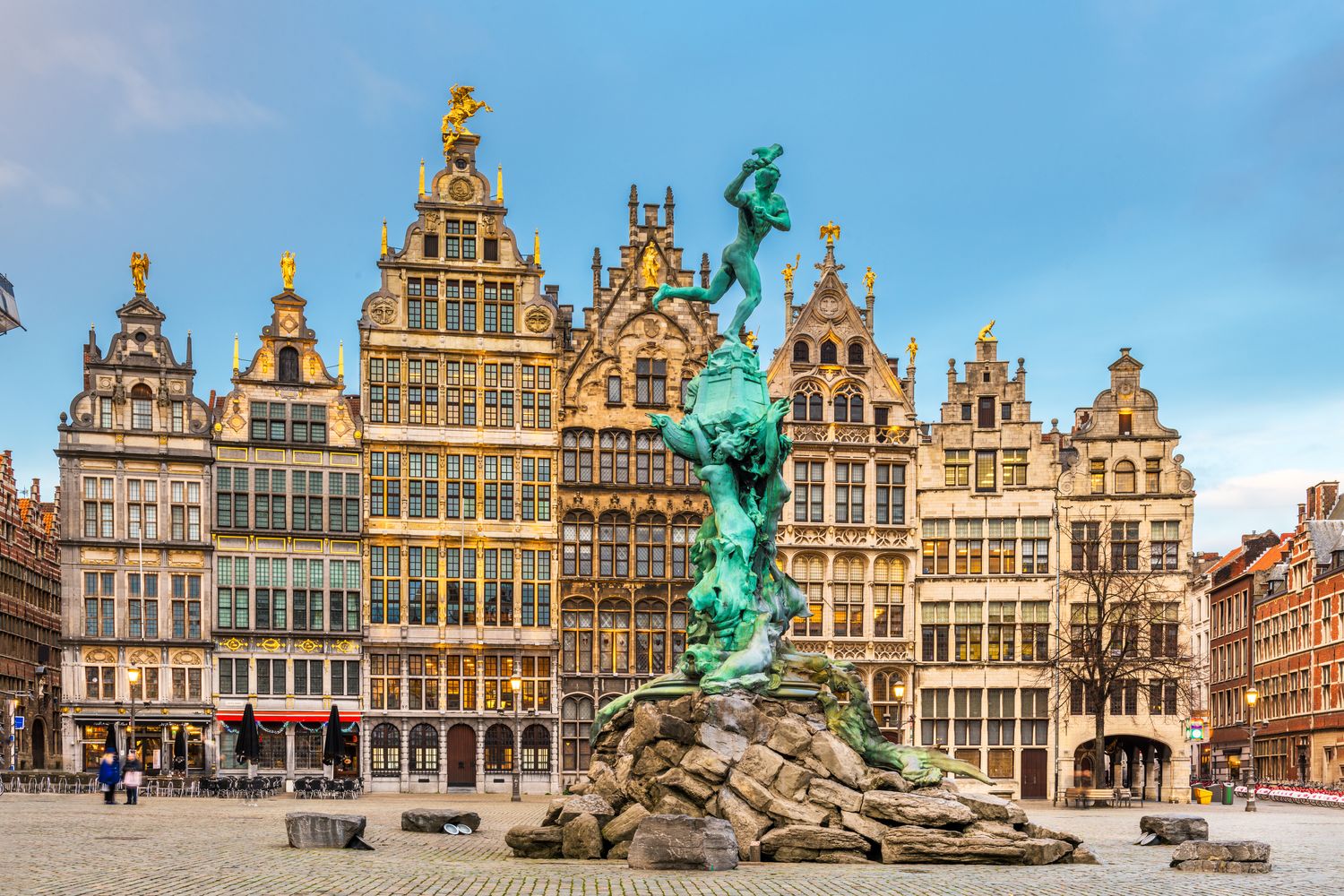 5. Antwerp – the sophisticated gateway to Europe
Whether you love all things maritime or just sitting and watching the world go by, Antwerp has something to keep everyone entertained. Located in the north of Belgium, and 40 minutes by car from Brussels, the port of Antwerp is Europe's largest, and even if you're not a fan of architecture you'll be entranced by the design of the port office. But there's much more to discover in Antwerp, whether you're with a group of friends or with your partner. This is a city of contrasts, combining fashion, diamonds, cool bars and restaurants with its industrial role as the gateway to Europe.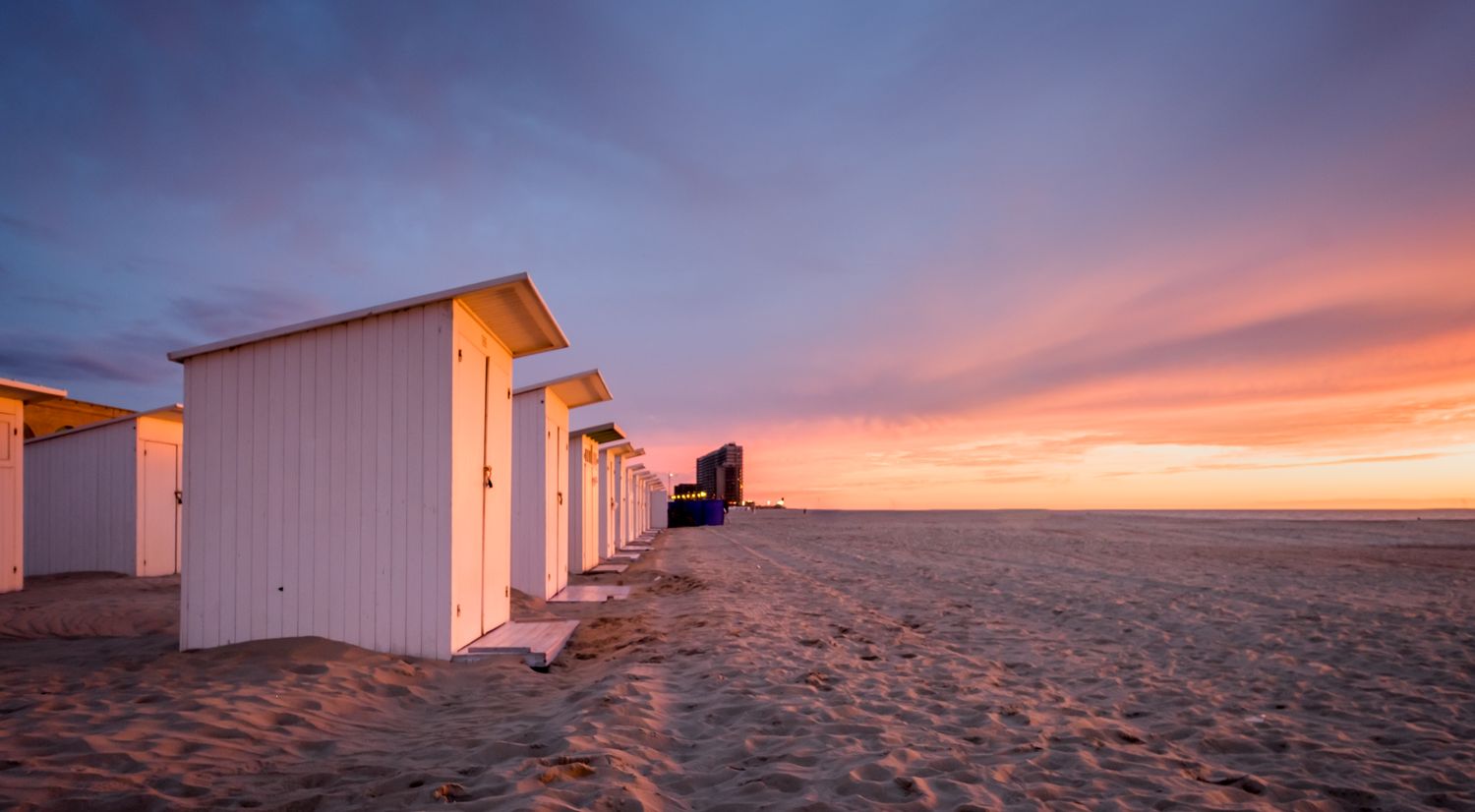 6. Ostend – beside the sea
With its long sandy beaches, sophisticated marina and magical street art murals, Ostend is for the discerning traveller who wants to leave the city behind. Do you love culture, combined with acres of space to walk and taste the sea air? Only 15 minutes from Bruges, then Ostend is an inspiring coastal town. Finish a day's exploring with your kids by sampling the culinary delights of Belgium. Ostend offers an extravaganza of seafood restaurants, chic bars and stylish brasseries. We promise you'll be spoilt for choice!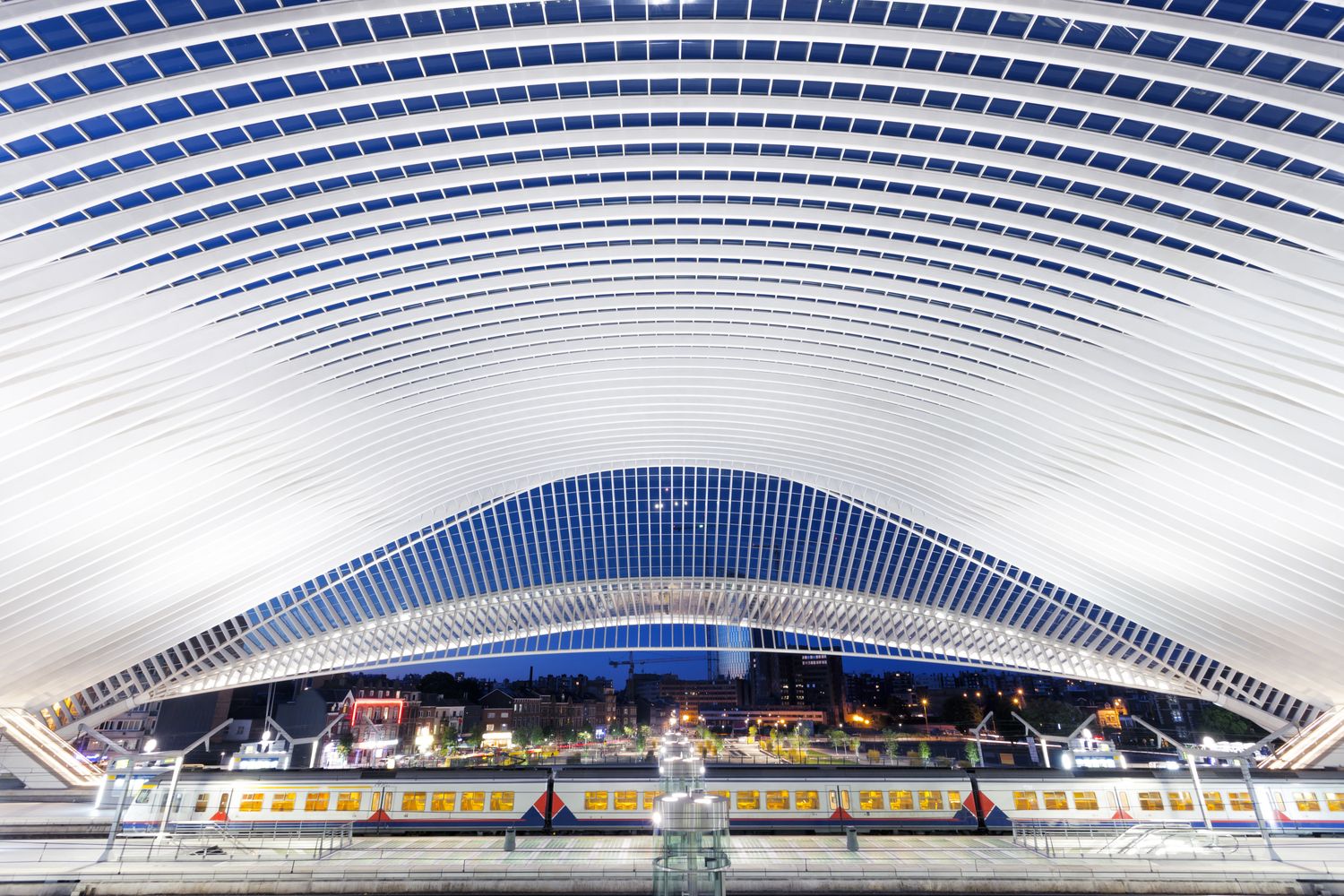 7. Liège – unique architecture and a love of life
In the French speaking region of Wallonia, and 100km from Brussels, Liège is famous for its friendly people who love to stop and chat (a chance to practise your French!) and the laid-back lifestyle. If you want a relaxing morning out why not visit the elegant St Paul Cathedral – a charming mix of gothic architecture set in beautiful gardens? And for a family photo opportunity Liège-Guillemins Station is a must-see even if you're renting a car. With its sweeping, curved design, this symbolic display of modern architecture looks more like an alien spaceship than a railway station. Your kids will think it's awesome!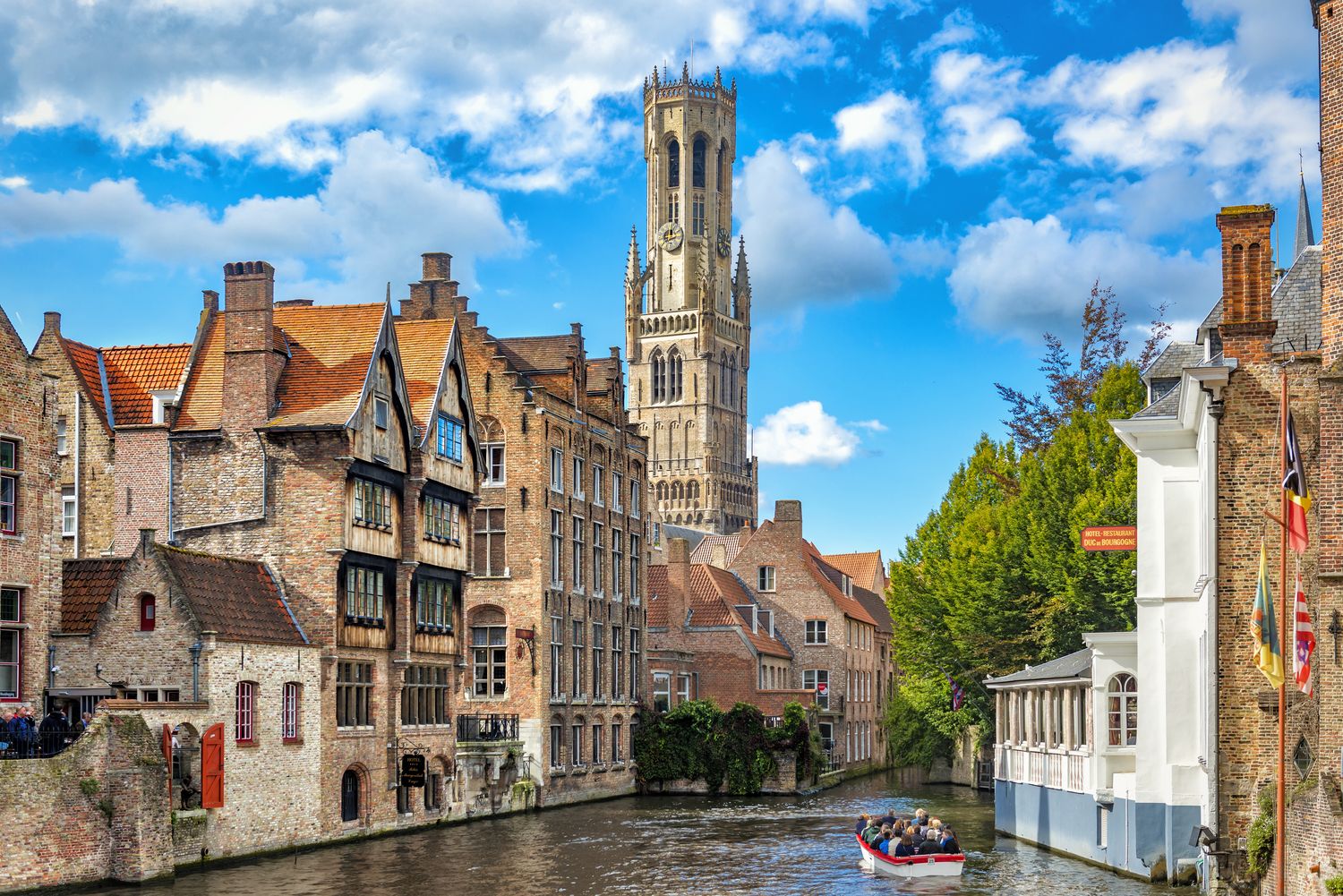 8. Don't miss out on Bruges
Fairy tale buildings, quaint streets, cobbled pathways, a network of beautiful canals… Bruges is a charming city that you can´t miss on a trip to Belgium. You won't want to leave this tiny medieval city once you start to explore. So what are the best things to do in Bruges? Your kids will love a trip in a horse-drawn carriage – the perfect way to give them a little culture. Or why not take a leisurely boat trip along the picturesque canals?  You can wind up the day with a glass of Belgian beer or a hot chocolate for the kids (Belgian style of course!) at one of the pavement cafes in the historic city centre. And why not combine Bruges with a trip to Ostend – it's only half an hour's drive!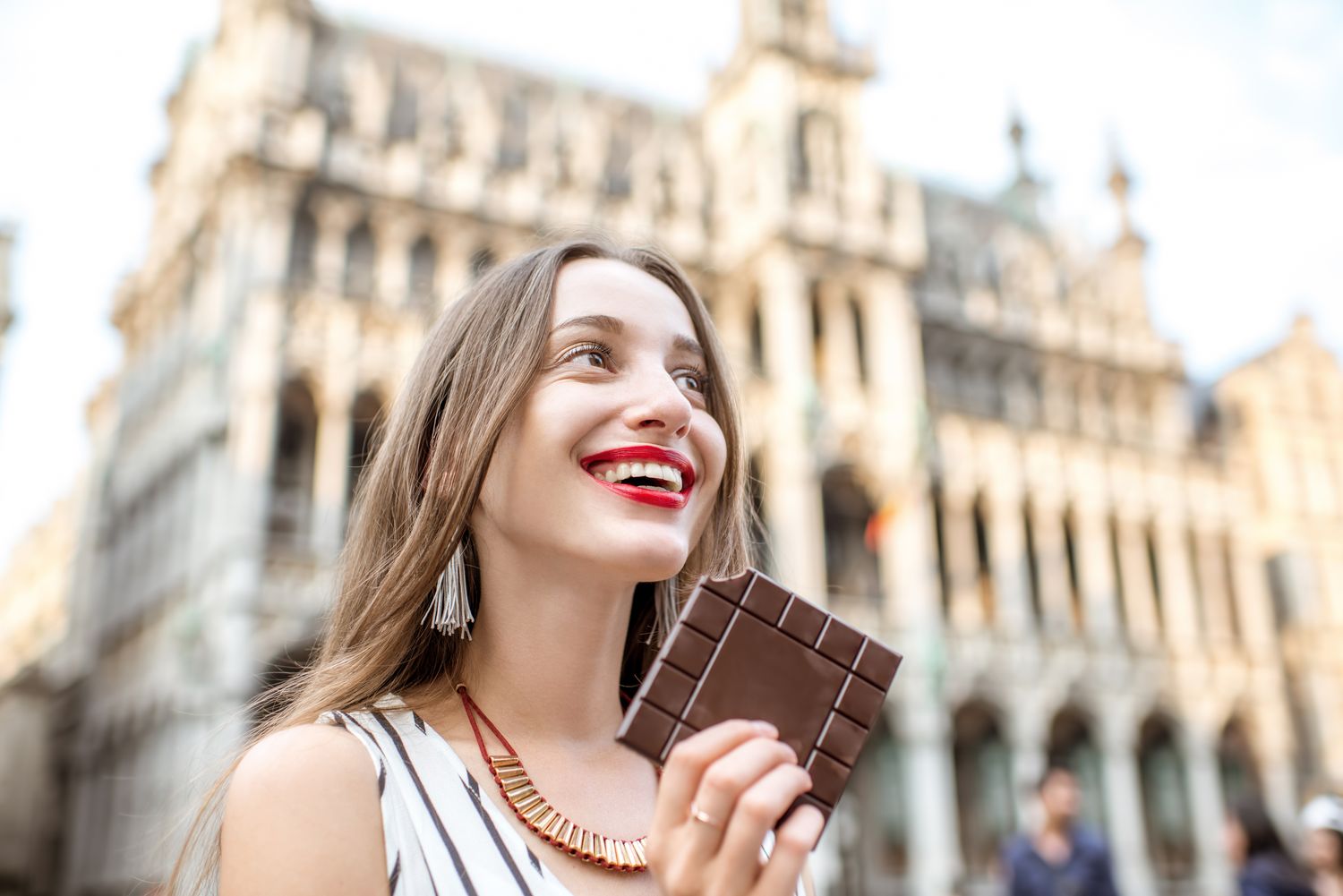 9. Belgian Chocolate Village
Who doesn't love chocolate? A visit to Belgium isn´t complete without a taste of original Belgian chocolate. Your kids (and your partner!) will love a tour around the traditional workshop in Brussels to learn how the finest chocolate in the world is made. You won´t be able to resist either! You can watch live demonstrations, sample some of the mouth-watering creations and take home a memento (or several!) of your visit.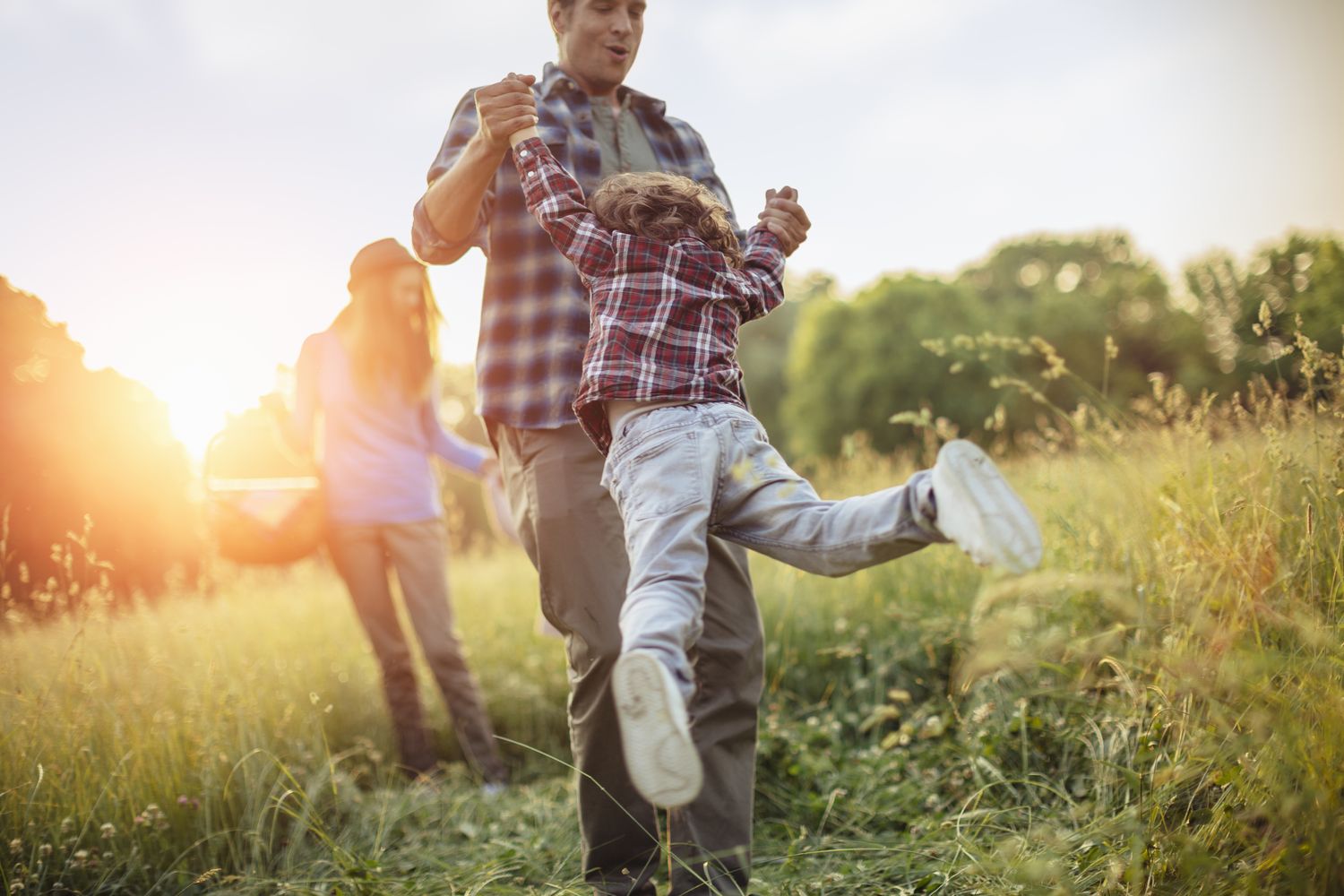 10. The Sonian Forest – a touch of nature
If you're in search of more of the stunning Belgian landscape, the Sonian Forest is the place to relax and unwind. Nestling on the outskirts of Brussels, this UNESCO World Heritage site is the perfect location to spend a day outdoors with the family and escape the bustle of the city. You can walk, or cycle through the forest together, inhale the fresh air and take in the sights and sounds of the wildlife and nature. And don´t forget your picnic!
Have we whetted your appetite for the best top 10 places to visit in Belgium? Enjoy and safe travels!