Travel under the best conditions
"In these difficult times we know how important flexibility is to you. With Europcar you can change or cancel a booking free of charge up to 48 hours before the collection time thanks to our "Safety Programme" and our free cancellation policy*. 
Our health measures
All health measures are scrupulously observed in all Europcar agencies: systematic disinfection of the vehicle between each location and a "zero contact" policy – your safety, as well as that of each of our employees, is our number one priority."
Have you heard about the latest trend? It's called the "Staycation". It means spending holidays at home and discovering incredible places in your region.
You may be one of those travellers eager for the exotic. But did you know that there are some real gems in your country? A suntan isn't guaranteed but a change of scenery absolutely is, that's a promise.
You feel the need to rest your eyes on the lavender fields of the Luberon
There's no need to cross the border – you'll find an equally enchanting paradise near Brussels. Visit Hallerbos, look around and take in the wonderous sights of the "blue forest" and you'll instantly forget the South of France.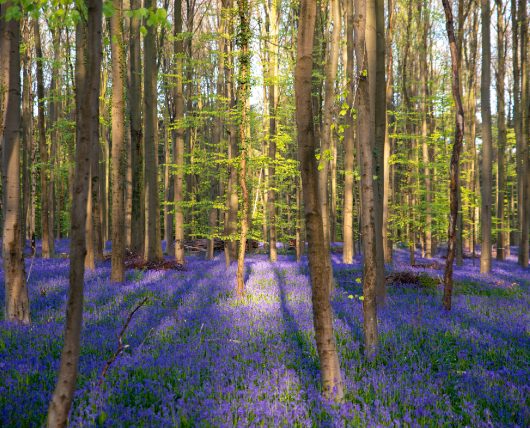 You want to make it up to Venice
You don´t need to when you've got Bruges, with its swans gliding peacefully along the canals, its cobbled streets and its magnificent sunsets. The whole city is so romantic that your loved one won't hold it against you for long for accidentally destroying her sick bag collection!
You think you may bump into your ex-girlfriend on the streets of Amsterdam
It's better to choose Antwerp if you don't want to be accused of stalking. Just like the Dutch capital, the city is home to museums, grand buildings and iconic clubs. You'll be too busy to think about her!
You wonder what it felt like to prepare for war in medieval Wales
The citadel of Dinant will fulfil your dreams. This 900-year-old fortress is waiting for you to explore its dragon-free dungeons (knight's outfit optional).
You'd like to wander through the Sahara
Contrary to rumour, it doesn't always rain here. Belgium even has its own desert, with beautiful dunes and sparkling sand. Would you have guessed it? It's known as the Sahara of Lommel.
Are you planning to head to Brazil to finally meet the man you met online?
Stay closer to home instead! Drive to Botassart for a spectacular view of the Giant's Tomb and have a fun day out exploring the scenery and hiking, maybe with a new love you found in Belgium?
With our tour of Belgium, the whole world is on your doorstep.