You have finally made it to your destination! Your plane has landed at Roissy-Charles-De-Gaulle, 14 miles (23 km) north east of Paris. For the first time maybe, you are about to discover the most romantic city in the world: Paris! Or maybe, you have just ended up here by chance and as luck would have it, you also happen to be a French food lover who has always wanted to try "escargots''… 
You have decided to rent a car 
No matter when or where the fancy takes you, no matter what you set out to do, be it for business or pleasure, you have decided to rent a car. So, simply head to Terminal 2D (depending on your arrival Terminal, you may have to use the free shuttle to make your way around). You will find the Europcar desk located within the shopping level of Terminal 2D. And because you are organised, and because of course you have always been a clever clogs, you have not forgotten your driving licence, a valid credit card, your passport or ID. And if you are really amazing, you even have used our online check-in to get through even faster. While your car is getting ready to greet you, you might want to think about different ways to beat your jet lag and forget you have not showered yet.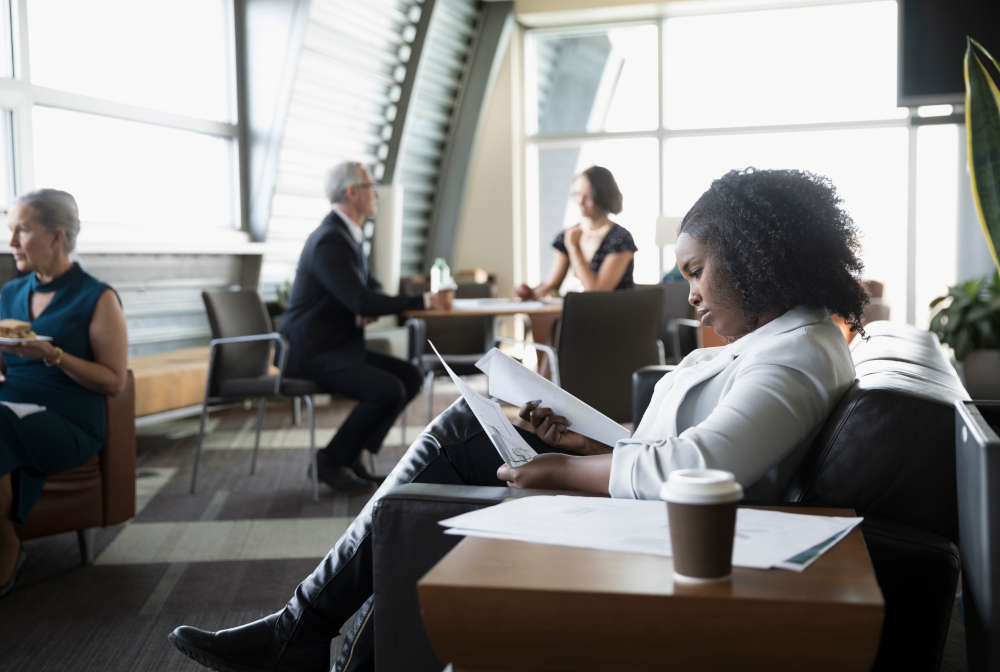 Leave behind all your tensions with a relaxing massage.
Enjoy some pampering! You will feel brand new and that crick in the neck will disappear as if by magic. Not only that, but the toddler sitting behind you and who continuously kicked the back of your seat on the airplane, will be nothing but a distant memory. 
Get your caffeine fix
. 
Order your Café crème with whipped cream and a banana and a croissant. After that, you will definitely be able to keep your eyes open for the rest of the day. 
Find the ultimate kitsch souvenir for your father-in-law
.
Because you know he will never forgive you if you don't buy for him and take home that glittering pink Eiffel Tower he so wants to add to his collection. 
Pretend to feel clean and well-groomed with a nice fragrance. 
Buy that peony mist made in Provence. You will smell great and your partner will thank you. All perked up and refreshed, car keys in your hand, you are now ready to set off.