You are on holiday in Rome but also want to take a break from the city to go off the beaten path. If your need for authenticity, nature and calm far from the maddening crowds of tourists is important, we have exactly what you are looking for. Let your adventurous mind thrive as we can help you with our guide and a rented car. 
Your hands are the only tanned part of your body 
Rent a car and drive to Ostia. It is the closest beach to Rome where Romans go to unwind. You can choose to go to The Stabilimenti Balneari where you can enjoy your lounger and its beach umbrella for a small price on one of its private beaches. Or, if you are a peace and quiet seeker, you can rent a car and drive a little further to Torvajanica where the waterfront is a little less crowded. And remember to apply sunscreen if you don't want to look like a boiled lobster at the end of the day. 
Ostia Lido, Roma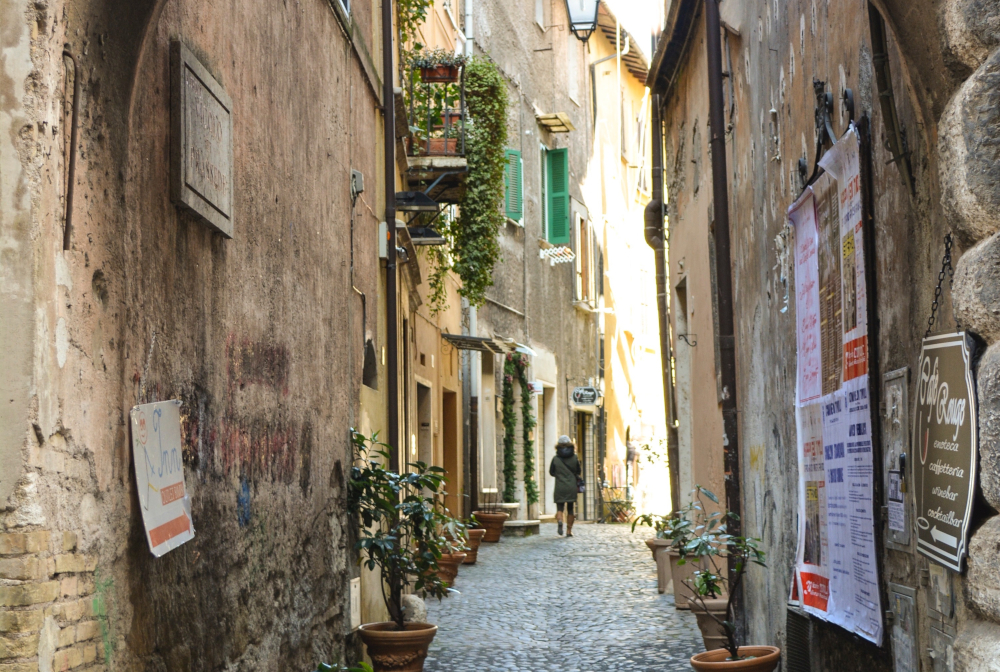 Your favourite football team is not your girlfriend's top priority
To prove her that she comes first, drive her to Tivoli, an ancient city that dates back to 1215 BC, just 1 hour from Rome. Then, walk to Villa Gregoriana, a great example of a romantic garden filled with dramatic grottoes and luxurious vegetation. With her, admire the drop dead gorgeous Great Waterfall and the ancient ruins of the Tivoli Acropolis. Forgiven, you might be able to attend a football game like a real tifosi.
Villa Gregoriana, Largo Sant'Angelo, 1, 00019 Tivoli 
You want to Instagram the hell out of this trip
Yes, you have great photos of Rome's famous landmarks. But what if your trip requires you go visit an adorable small historical town with tiny alleys and cobbled streets like Genzano di Roma, 19 miles (30 km) from the capital? Think of your new level of cool. If you go there in June, you will get to partake in the Corpus Domini celebration and mingle with locals. Have your phone ready to capture the scenes of the streets representing religious scenes and covered with 13 layers of flowers. 
Genzano di Roma, 00045 Roma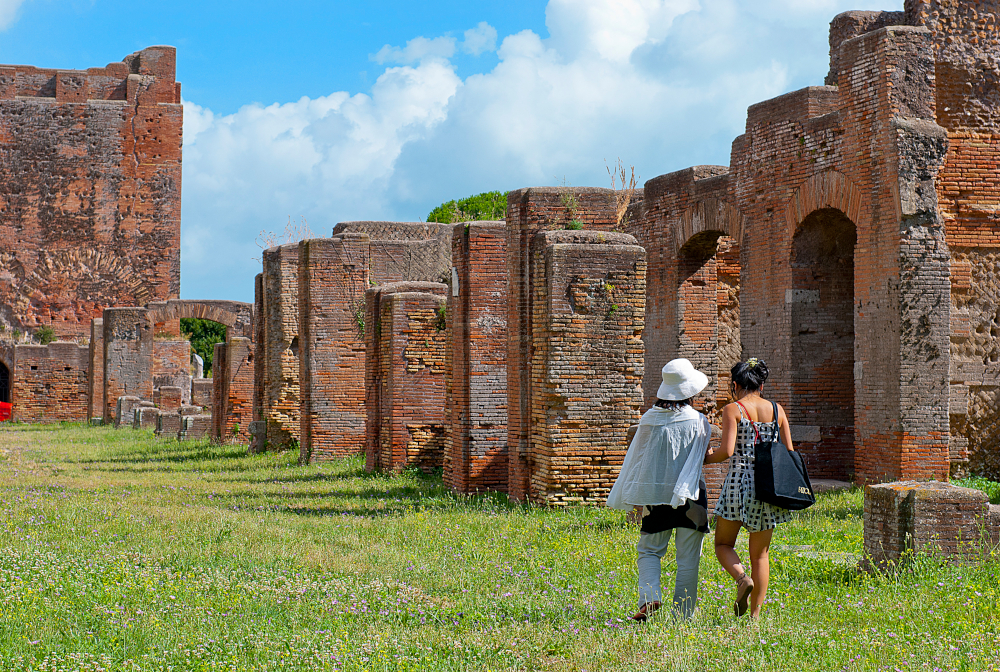 You want to outdo your best friend's holiday on Lake Como 
Check out Bracciano, Trevignano and Anguillara, three hidden gems on the shores of lake Bracciano, only 29 miles (47 km) from Rome. Trevignano has the beaches, waterfront restaurants and medieval cobbled streets. Bracciano prides itself on having a medieval castle and commanding panoramic views over the volcanic lake, while Anguillara has adorable tiny streets and the majestic 16th century Palazzo Baronale. You have done it. You win. 
Lago di Bracciano, 00062 Bracciano
You hate it when strangers step onto your toes and talk in your ears
The Roman Colosseum may well be too crowded for you. Instead, you can drive to Ostia Antica, 18,5 miles (30 km) west of Rome. This ancient Roman harbour city was buried in the sand for centuries. Nowadays, you can leisurely walk around the remains of a theatre, docks, mansions and baths, without being shoved by tourists every five minutes. 
Ostia Antica, Viale dei Romagnoli, 717, 00119 Roma 
You wonder what does a fresh vegetable taste like 
The agriturismo system is a network of approved farm properties where tourists can stay and learn about rural life. At the lovely Agriturismo Casale del Castellaccio, you can pretend you are a farmer, gorge on local products, go on a horse ride and yes, touch a real cow. 
Agriturismo Casale del Castellaccio, Via di Castel Campanile, 581, 00050 Fiumicino