For such a small country Belgium has an amazing number of carnivals and celebrations each year. Whether you're visiting Belgium as a family, for a romantic break or with friends, the carnivals are a great way to let your hair down and have fun.
Traditionally taking place before Easter, each town has its own parades and parties. 
If you're planning a trip to see the carnivals and events why not rent a car in Belgium and explore the country at your leisure?
To help you plan your carnival trip or indeed a visit to one of the many other celebrations in Belgium we've picked the top 9 that you can´t miss.
1- Binche carnival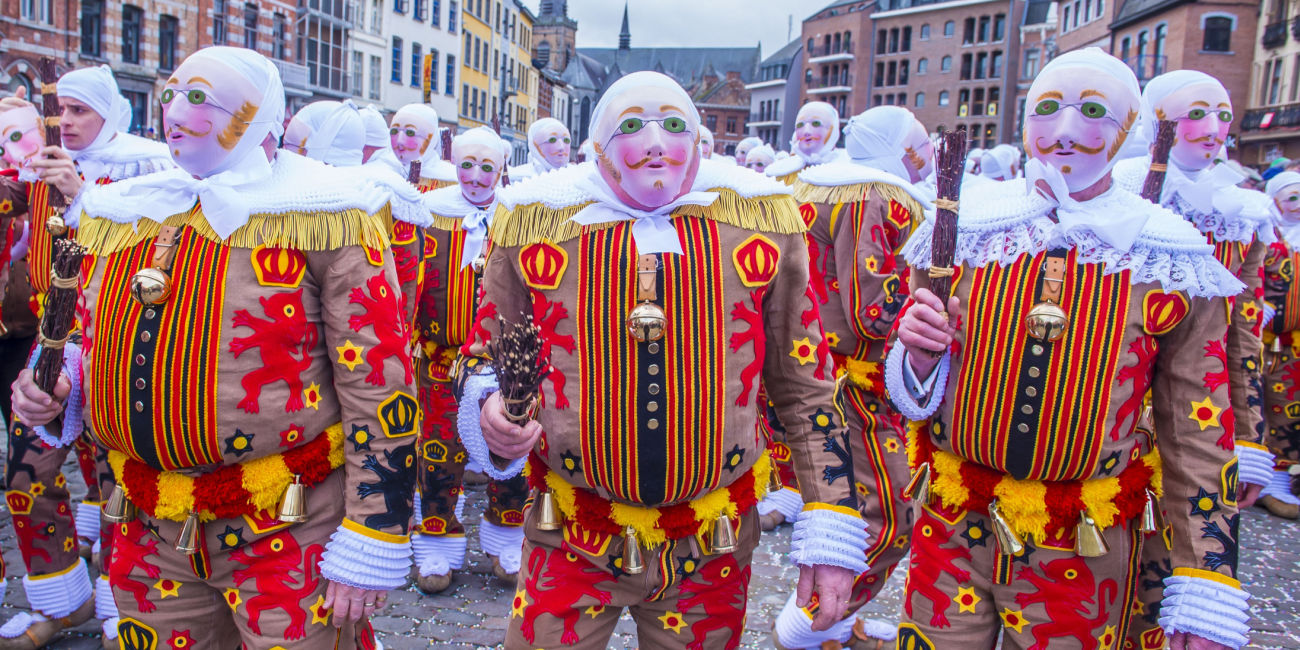 This is a festivity for the whole family, where you'll see spectacular parades of harlequins, Pierrots and peasants. The event is dominated by the Mam'selles  – men who dress in lavish women's costumes and throw blood oranges into the crowd. Music and dance pervade, culminating in hundreds of Gille characters dressed in red, yellow and black thronging through the town to a beating drum. This is to say goodbye to winter and welcome spring. They then dance in the Grand Place to a spectacular firework show.
2- Aalst carnival
This annual carnival is when the town prince is awarded the position of mayor. A grand ceremony sees him receive the keys to the city and processions parade through the streets. The whole event is unique – broom dancers chase away the spirits of winter, men dress up as women and the event ends with the burning of giant effigies. The merriment symbolises the unity of the people of Aalst and attracts tourists from all over the world. 
3- Blancs-Moussis carnival
The dramatic white-clad figures of Blancs-Moussis represent the history of the town when in 1502 monks were not permitted to join in the town celebrations. The townsfolk retaliated by dressing up as monks themselves and disguising their faces. Today they parade through the town throwing confetti and following the bizarre practice of swinging dried herrings through people's hair. This all takes place to a background of music and dance and is a spectacular event to witness. 
4- Knokke-Heist carnival
The carnival procession is full of music and dance and high spirits as the participants take to the streets and party. Colourful outfits adorn the participants and there are open-air concerts and lots to keep you entertained.  
5- Ghent light festival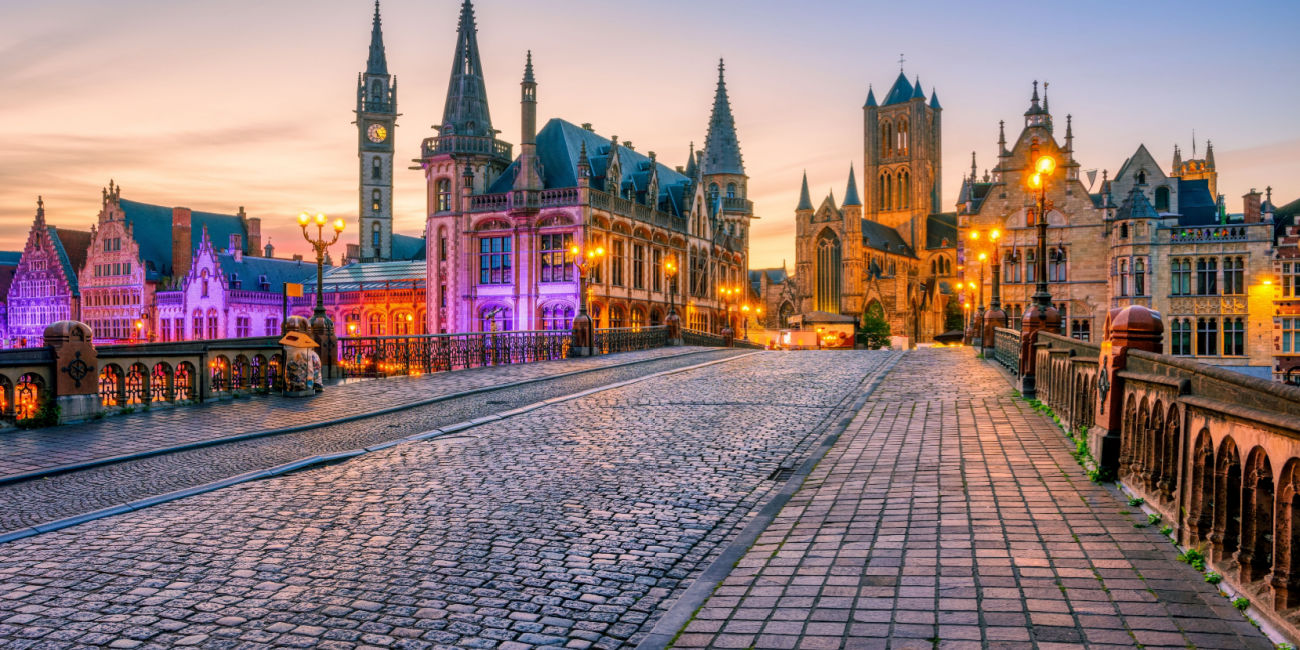 This festival only takes place every three years, but it's worth the wait. The whole city lights up in the evening, as artists from all over the world show off their skills. Different artistic light structures are displayed throughout the city, plus Ghent's monuments are lit up in a breathtaking spectacle of illumination.
6- Dour festival
If you love alternative and dance music this is the festival for you. This summer festival is your chance to let your hair down and enjoy the different genres of music, from pop to rock and electronic beats. You'll also get to hear punk, hip-hop and techno – this is a musical extravaganza for all tastes. Dour is located near France and within easy reach of the Netherlands – why not take the opportunity to visit these in your rental car too? 
7- Brussels Grand Place flower carpet
Not quite a carnival, but an event you should put on your bucket list. Every other August over 600,000 flowers make up a magical carpet that covers the Grand Place. The magnificent floral display stretches the length of the square and is photographed by thousands of tourists. The intricate patterns weave together to form a stunning masterpiece. The scent of the flowers alone is enough to transport you to a warm sunny day in the heart of the countryside. Each evening the day ends with an impressive sound and light show that illuminates the square.
8- Mons chocolate festival
What's the next best thing after Belgian beer? Belgian chocolate! And there's plenty of it at the Mons chocolate festival. White chocolate, milk chocolate, dark chocolate – this festival is pure heaven for anyone with a sweet tooth. Local chocolatiers compete to offer the best tasting chocolate in the country, with mouth-watering displays piled high with tempting treats. 
9- Bruges beer festival 
What better excuse to celebrate Belgium's reputation for brewing beer than at the Bruges Beer Festival? You can sample a range of speciality beers flavoured with spices and freshly brewed. There are hundreds to try, from beers brewed by Trappist monks to craft beers and every other kind of beer you can imagine. 
Which Belgian carnival or event is top of your list? This is a country that's so easy to navigate and hiring a rental car and discovering the sights this country has to offer is a great way to take a road trip through Belgium.