What better way to combine your passion for travel and Western movies than to plan a once-in-a-life time road trip in the spectacular "Andalusian Wild West"? Check out our guide, put on your cowboy hat and get ready to go ''Yeehaw''!
Plant your boots on the ground and feel rough and rugged like a cowboy
Rent a car in Seville for your next road trip and drive 108 km to La Sierra de Hornachuelos in the Guadalquivir Valley, a natural reserve filled with steep ravines and lush forests. Experience the true "western" feeling of the reserve that houses the largest colony of vultures in the region, as well as endangered lynxes.
Sierra de Hornachuelos Natural Park, Córdoba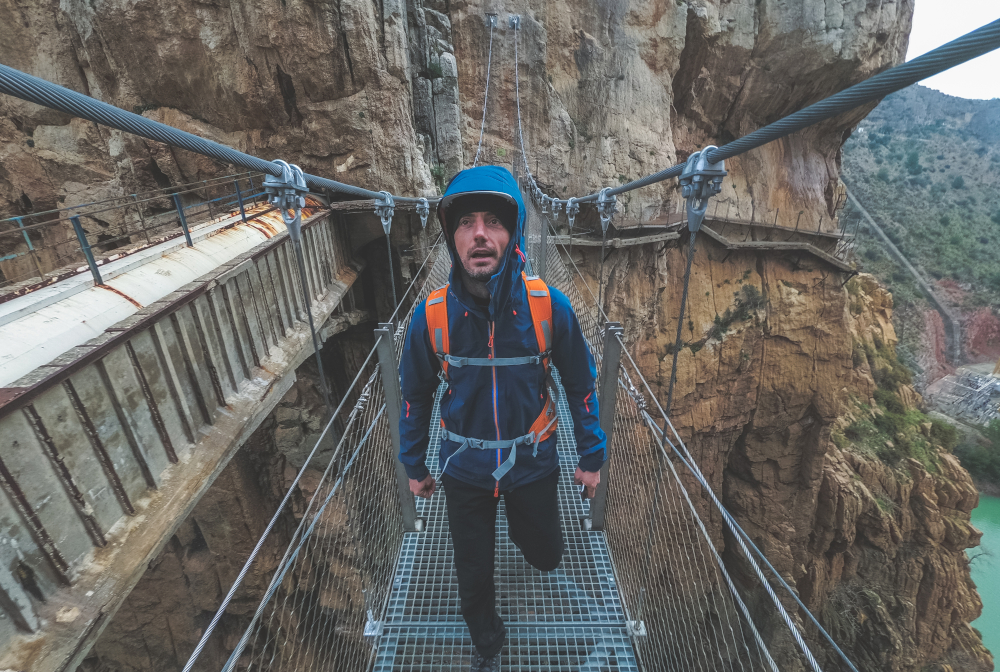 Go for the cowboy stance: thumbs tucked into your belt
Head 203 km south to El Chorro, which is located 40 km from Malaga. Between the villages of Alora and Ardales, you can walk El Caminito del Rey, a 3 km path hanging more than 100 m above the ground. You'll get a breath-taking view of the gigantic gorge and the Guadalhorce River with eagles circling above.
El Chorro, 29552, Malaga
Nonchalantly, munch a blade of grass
Keep driving 42 km east to Torcal de Antequera. Picture a huge limestone landscape with eerie rock formations that seem to tower over you. You won't find horses there, just the sound of silence and 150 million year old fossils.
Calle el Torcal de Antequera, 70-75, 29200 Antequera, Málaga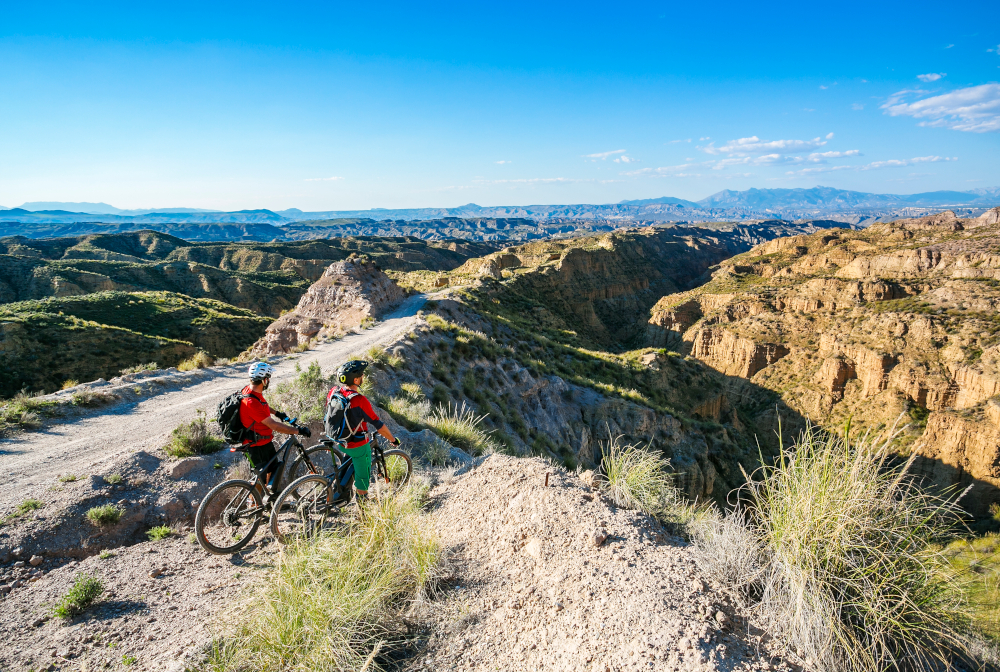 Stare off intently into the distance
Ride east for another 201 km, past Granada, and then make a stop in the Gorafe desert. Right in the heart of the Guadix-Baza, you will be in total awe with its ravines and mountains stretching out as far as the eye can see. Standing before this rocky landscape; shaped by the red ochre and yellow canyons, will make you feel so small.
Gorafe, 18890, Granada
Frown and clench your jaw
Before dropping the car off in Almería, check out the Tabernas desert, the driest land in Western Europe. East of the Alpujarras, the landscape turns stark, and the vegetation is nothing but eroded hills and badlands. It is no wonder that famous westerns films were shot in this area. In Fort Bravo, you can stroll through actual Wild West movie sets and, if you drive another 8 km, you will discover another park: the Oasys MiniHollywood.
Fort Bravo, 04200 Tabernas, Almería,
Oasys MiniHollywood, Carretera Nacional 340A, km 464, 04200 Tabernas, Almería