Our Vans & Trucks
Find the vehicle that best fits your needs

Our Rates & Offers
Find the best rates for your Van & Truck rental

A Major player in Europe
As a major van and truck rental company in Europe you can benefit from our 65 years' experience of providing great value and high quality van rentals to customers worldwide

A wide range of Vehicles
Our extensive range of vans, trucks and cargo vans means you will always find the right vehicle to suit your needs

Professional equipments
Whether it's a small material or heavy load transports, at Europcar you can rent or buy professional equipments to facilitate your moving truck's load.
At Europcar, we have vehicles for all requirements
We have an extensive range of van, truck and cargo van rental models available to suit every need. From sprinter vans, moving vans and cargo vans to luxury vans and minivans:
Our fleet includes the Mercedes Vito, Iveco 35S10, Renault Master, Iveco Daily Hayon, Ford Transit, Mercedes Sprinter, and Iveco Box. Availability varies by country.
Sizes of vans and trucks available are from 3 to 18m3 volume. Our
fleet guide
gives more information about the different models and their sizes.
Your move with peace of mind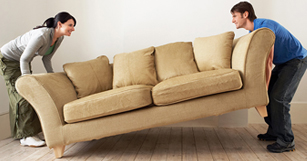 Vans & Special Vehicles
From 3 to 18m³, a tailgate lift, Pick-ups... we have the right vehicle for you
Our moving kit
Hand trolley, tape, boxes... Discover our kits to facilitate your move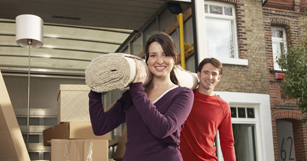 Calculate my volume
Which van do I need for my move? Use our truck calculator tool to know your volume!
At Europcar, we also cater for business customers
Subscribers to the Europcar Business Solution (EBSS) receive a discount in more than 130 countries worldwide.
To help make your business trip as smooth as possible, we offer flexible and time-saving options such as online booking, express services, executive upgrades.
We can also reduce paperwork for your staff members if you register them in advance in our system so that there are less formalities to complete at the time of pick-up. Meaning your employees spend more time on the job and less at the rental station! Learn more here about how we can make your business rentals simpler.
With Europcar, always find the right van rental offer for you
Europcar is a global leader in car, van and truck rental and we have 3,835 rental locations worldwide, so wherever you need to travel to or from we're sure to be able to help you.
With over 60 years' experience in the industry, you can trust us to make your rental experience simple and hassle-free. Whether you are looking for a family car, a sedan, or a prestige car for business or leisure, or a van or truck for a job, Europcar has the vehicle to meet your needs.
We have a range of cheap van hire and truck hire options to keep your costs down. Choosing from our hourly, daily, overnight or month+ options, our flexible range of self-drive solutions include vehicles for the short term and long term.
With Europcar you get the flexibility to tailor your car or van rental to suit you with our range of extras such as additional drivers, young driver cover and protection package.
Sometimes you need to transport items that simply won't fit in the average car and that's where we can help. So whether you're moving house, going away to university, transporting large objects, bringing home a bulky purchase, or disposing of waste, our van and truck rental provides a cheap and easy solution.